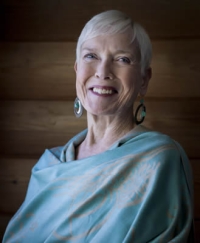 Dying Well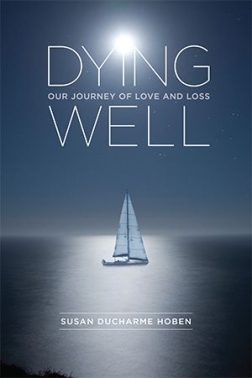 Our Journey of Love and Loss
Published by Canton Press
Also available as an audiobook on iTunes
2018 National Indie Excellence Awards Winner


2018 INDIES Book of the Year Awards Winner
2018 American Book Fest Best Book Awards Finalist
If you found out today that you had run out of options to treat a terminal illness and that you would, in fact, have a very short time left in this life, how would you respond? In Dying Well: Our Journey of Love and Loss we learn how Susan Ducharme Hoben and her husband, Bruce, confronted this exact situation by taking control and dictating the terms of how that process would unfold, choosing the path to a peaceful end of life.

Dying Well is an inspiring love story about celebrating life on the road to death, but it's also a story written to promote a new discussion about death, a subject that concerns each and every one of us yet continues to make our culture uncomfortable. Sharing practical and necessary end-of-life information in a non-threatening way, Hoben's story is happy and sad, reflective and emotional, and at the same time it is a useful primer for a different way to face death. This book is an excellent resource for families who are facing end-of-life decisions. It will leave you with a better understanding of end-of-life and provide thoughts on how you may want to navigate your own inevitable journey home.

Read Dying Well and pass it on to someone you love. Buy it for a friend or relative. Read it with your book club. Talk about what it means to die well and how best to achieve a peaceful end-of-life. You will find a sense of peace and connection and discover a path to navigating the most difficult moments of terminal illness.
290 pages | Paperback, Kindle, e-book and Audio | March 30, 2018